Monuments By Parise
89 Farview Street, Carbondale, PA.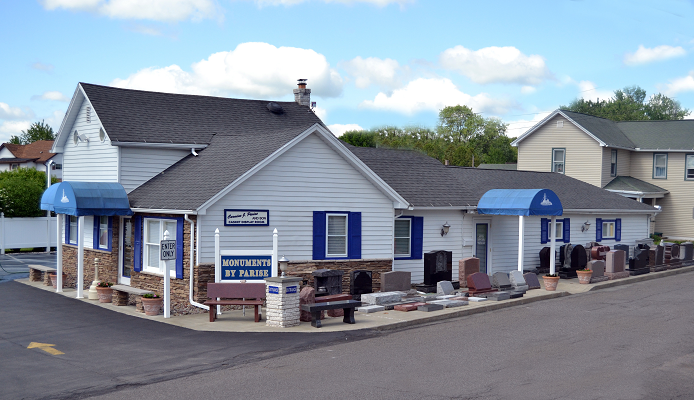 Directions from Route 6 (Casey Highway) East or West to Monuments by Parise in Carbondale:

Take Exit 6 (Childs/Carbondale Exit) off highway. At the traffic light turn right onto Business 6 East.
Follow Business 6 to a 'Y' in the road. Bear left onto Brooklyn Street and follow (You will pass the Carbondale Area High School and a Shopping Plaza).
At the shopping plaza Brooklyn Street automatically becomes 8th Avenue once you cross the railroad tracks.
At Turkey Hill Mini Mart make a left onto River Street. (Before the 8th Avenue Bridge that crosses the Lackawanna River.)
Follow River Street to the second STOP sign.
At the second STOP sign, continue straight onto Dundaff Street (Route 106 West).
Follow until you see Our Lady of Mount Carmel Church on your left.
Directly across the street from the church is Farview Street.
Turn right onto Farview Street.
The funeral home, parking lot, and monument display are located two blocks up on the corners of Farview and 41st streets.